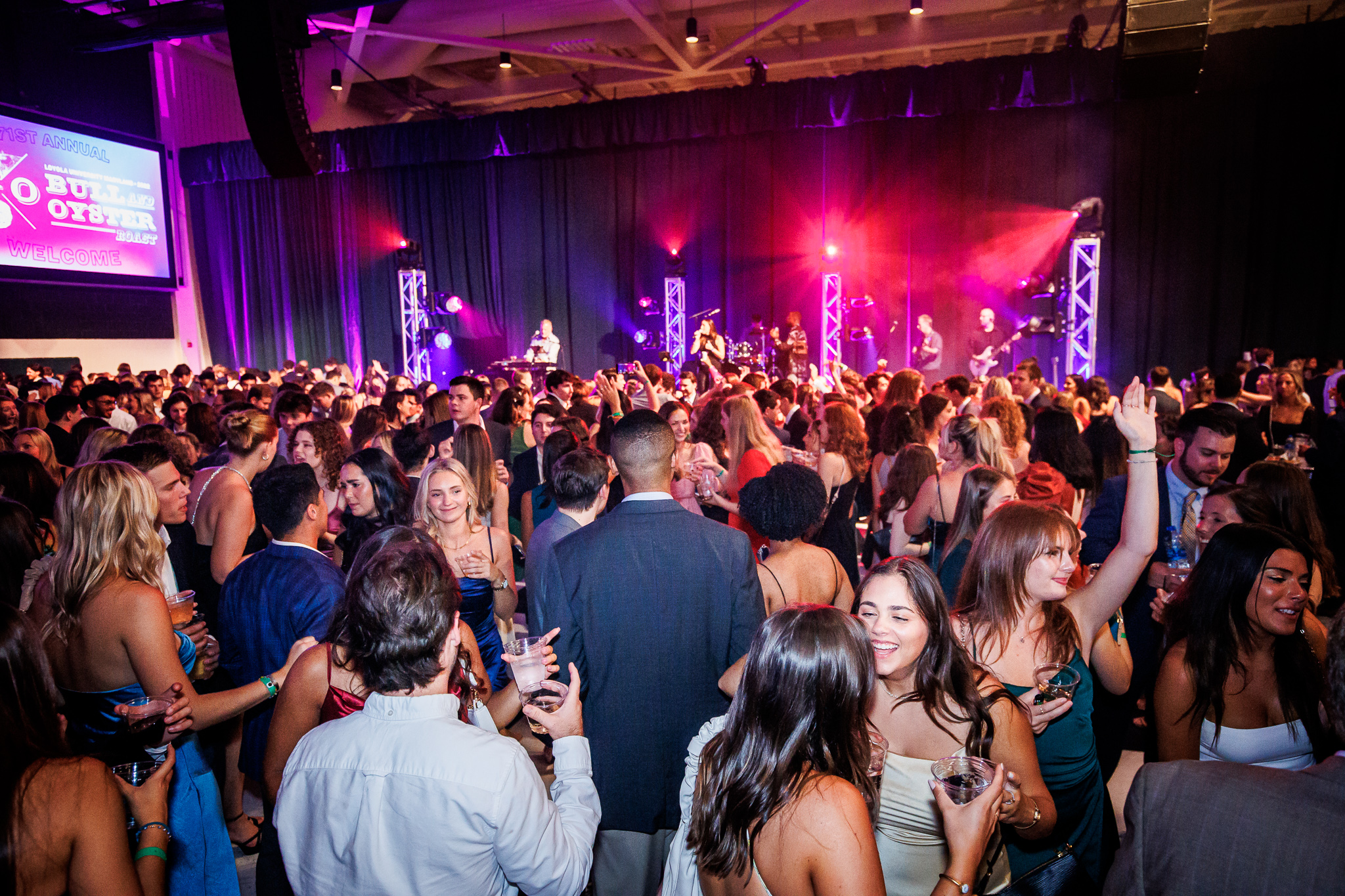 and the joy it brings people
There's nothing more gratifying than looking out at a full dance floor and seeing people enjoying themselves. Our goal is to make a party happen with a smooth flow of events so the client and the guests can have a great time." – Scott Hymes, Band Leader and Director of Entertainment Exchange's Annapolis Office.
Leaving a trail of great parties and weddings for over 30 years, Radio City is known for its strong musical sound and ability to keep the dance floor full. With a song list that consists of great party songs and classic ballads. Radio City always makes a party happen by playing the right songs at the right time.
The band consists of Drums, 2 female vocalists one male lead singer and two male lead singers who also play Bass, Guitar, and Keyboards. This keeps the size of the band small so it can fit in most any situation. The horn section consists of Saxophone, Trumpet. There is also an optional Trombone and/or a Percussionist that compliments Radio City's soul, funk and Caribbean songs. The size of the band is adjustable to fit your needs and budget.
This is not the typical wedding band. Radio City gives the performance energy of a club band to every event while being able to tone it down with smooth and classic jazz when needed. The combined experience of the members of the group guarantees a competent and powerful performance, no matter what the size of the event.
The key to our success is that we really love what we do, and that comes out on stage. Radio City is well known for its professional approach and energetic performance in every situation. We've made some great memories, and we have the references to prove it.
Book this band now and join the hundreds of Radio City's satisfied customers.

Passion never dies. It grows
We never forget why we are there with you.  If we're not firing on all pistons we're not doing our part in making your day.  Whether it's  the right song, the best beat or the sweetest groove we keep it going through out the whole night.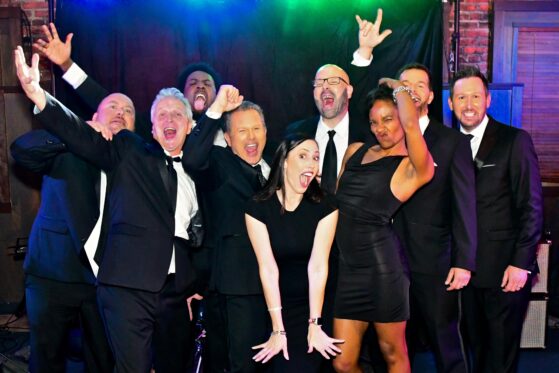 Photos by Patrick Prendergast and Brian Bowman